12 Day Rockies Hiking and Camping Tour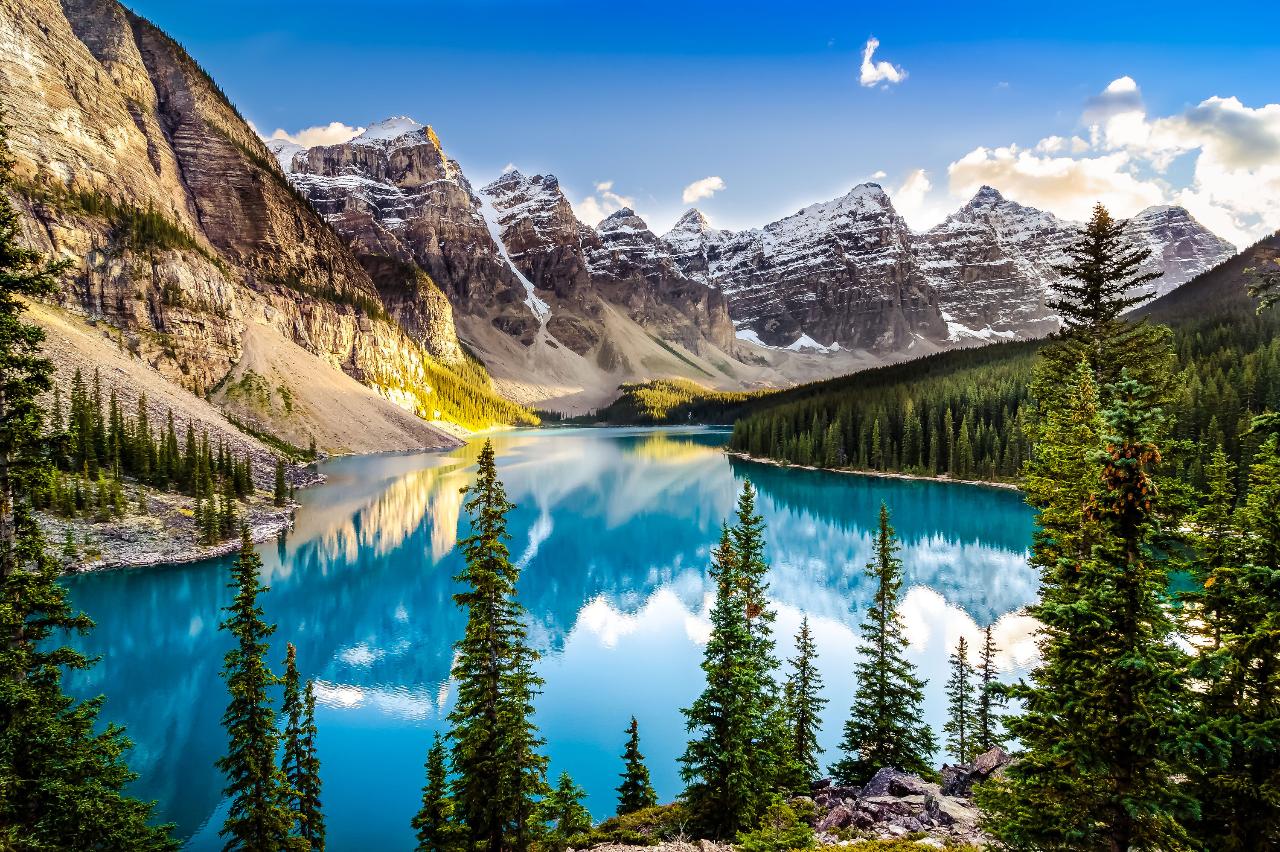 Duration: 12 Days (approx.)
Product code: RMCH12
Leave no rock
un-turned and no trail un-hiked on this epic hiking and camping
adventure in the Canadian Rockies. Explore some of the most iconic
wilderness in North America with a genuine local guide to make sure
you make the most of every moment and learn some amazing things along
the way. Over the course of 12 days you will get an insider's look
at four of Canada's most famous mountain national parks, including a
UNESCO world heritage area.

This guided small
group tour is perfect for anyone travelling solo or with a friend,
partner or small group, and is suitable for all skill levels from
beginner to expert. Best of all.... we provide everything so all you
need are a pair of shoes and a smile (although some clothes and a
light day pack can really help). We have taken years to perfect this
itinerary to ensure that you cover the most ground while spending the
least amount of time in a bus. Your expert local guide will prepare
a mouthwatering menu rich in healthy and fresh meals. We source our
food from local farmers, most of whom are within a day's drive of
where your tour takes place. You can count on a delicious variety of
seafoods, quality meats, Canadian cheeses, fresh fruit and produce
from Western Canada.

Your camping
adventure in the Canadian Rockies is focused on taking you off the
beaten path and away from the crowds and tour buses. Sure, we still
stop at the major attractions so you can snap a picture and cross it
off your bucketlist, but then we dive into a rich natural world
accessible only by hiking. Did you know that only 3 percent of Banff
National Park is accessible by road? The rest is left completely
wild, waiting for you to discover during the guided hikes on this
tour.

Travelling in a
small group is ideal for anyone looking to make new friends and share
an amazing adventure and lifelong memories with like minded people
from the farthest reaches of the planet. And yes, it seems that the
amazing people that join Fresh Adventures tours are among the coolest
and most laid back. We have never had a group that didn't get along
famously and most stay in touch for years after their Canada camping
adventure.

Your guided hiking
tour in the Rockies is the perfect blend of active travel, hiking,
relaxation in hot springs and scenic views. You also have the option
to join some additional activities like rafting, horseback riding,
mountain biking to name a few. By the end of the tour you will have
hiked many of the highlight hikes in the Rockies, seeing the best of
Banff, Jasper, Yoho and Kootenay National Parks. We are excited to
meet you and share an amazing adventure together!