9 Day Rockies Hiking and Camping Tour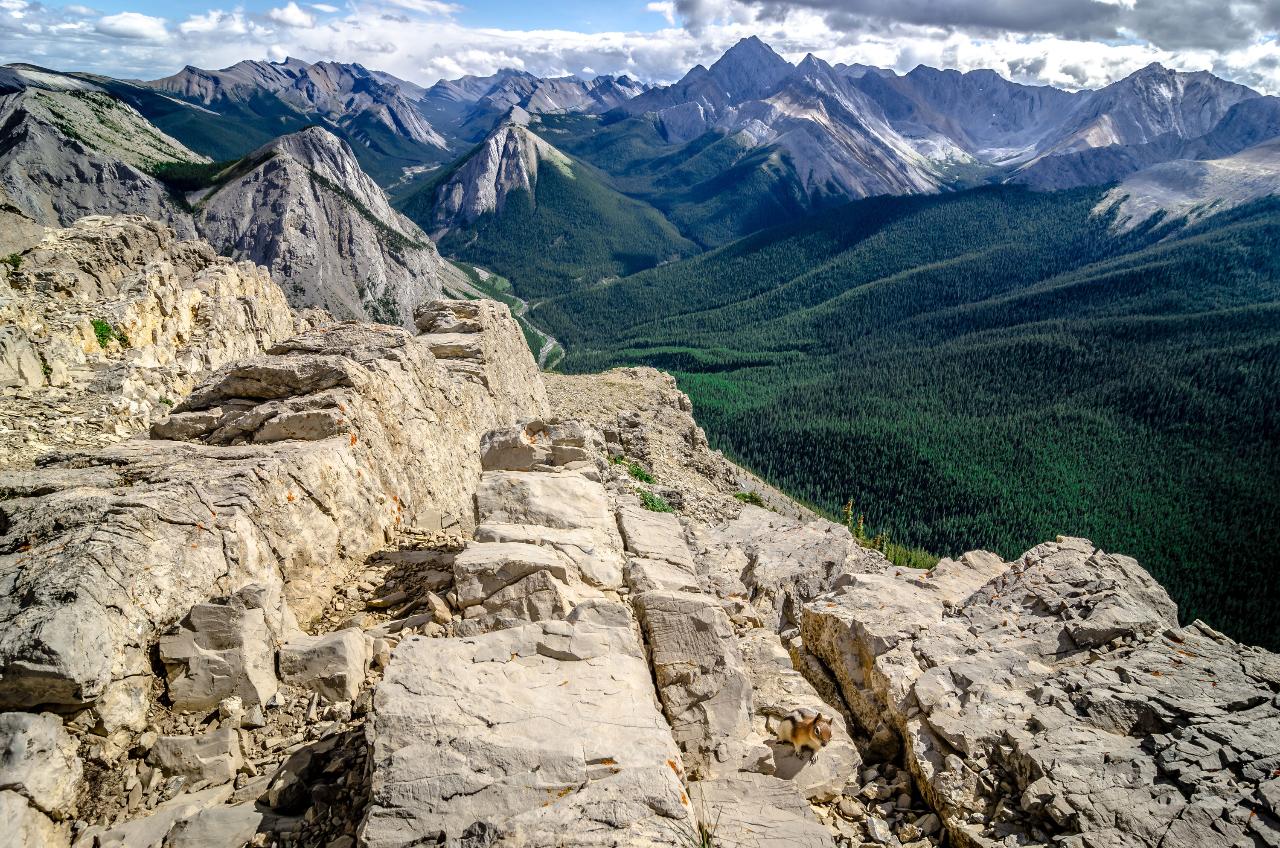 Duration: 9 Days (approx.)
Product code: RMCH9
Welcome to the ultimate hiking tour for anyone looking to get off the beaten path and explore the Rockies with real local guides. This small group adventure is the perfect way for you to experience many of the best hikes in Canada, along with the chance to see virtually every lake, waterfall, view point and glacier in the Rockies in one go.
During your nine day tour you will be immersed in endless wilderness, while exploring four of Canada's most iconic national parks. Hike among majestic peaks in Banff, get up close and personal with glaciers in Jasper, feel the power of water and ice in Yoho and search for wildlife in Kootenay while learning about the natural processes that shape this land. During your tour you can opt to try some extra activities, including rafting, horseback riding, mountain biking and much more.
Stand directly under one of the tallest waterfalls in Canada, walk behind another, see glaciers from up close, search for wildlife, swim in a glacial lake, soak in hot springs, count shooting stars, raft down a mighty river, hike through the wilderness, feast on gourmet food and best of all, spend every moment outside in the freshest air on earth. Live the adventure!
Your professional local guide has taken care of everything on your guided hiking tour, so all you need is to show up with a smile and a pair of shoes. We provide the camping gear, reserve the campsites, take care of all the driving, and have spent years crafting the ultimate tour itinerary to make sure you see more and spend less time in a van. Time to escape the crowds and see the same Rockies that the locals enjoy on your active tour. Don't worry, we will still stop at all the famous attractions so you can take a photo and then we ditch the coach buses and go places much more amazing.
This adventure tour is perfect for anyone travelling solo, with a friend, partner or small group, and suitable for all skill levels. Most of the hikes have smaller options so you can take it easy if you don't feel up for the full guided hike.
Your expert local guide will prepare a mouthwatering menu, rich in healthy, fresh meals. We source our food from local farmers, most of whom are within a day's drive of where your tour takes place. You can count on a delicious variety of seafoods, quality meats, Canadian cheeses, fresh fruit and produce from Western Canada. Oh yeah, there are also hot showers and opportunities to charge your electronics along the way, and you don't need to carry your luggage from place to place.
We are excited to meet you and spend an amazing week together!